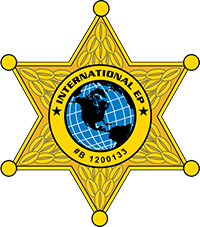 Our security and executive protection agency, International EP LLC (B1200133), specializes in providing event security, special event staffing, employee and guest safety, close personal, executive, dignitary and celebrity protection, commercial, retail, high-end residential and industrial security services, as well as investigations.
Our management team represents decades of combined security management, industrial security, law enforcement, military, loss prevention, life safety, and executive protection experience. Our management training team consists of high-caliber experts with decades of combined experience. All of our experts are Certified Protection Specialists, highly trained in Tactical Gun Takeaway and Defense. Some of our core competencies include extensive world-class training and experience in all aspects of security, self-defense, mixed martial arts, law enforcement, SWAT command, military and combat operations, special operations, life safety, site surveillance, risk assessments,bodyguarding & executive protection, advanced formations and tactical maneuvers, advanced weapons training, investigations, terrorism awareness, and terrorism emergency response.
Due to the confidential and discretionary nature of many of our clients, we cannot release a full client list, however the management team of International EP LLC has provided highly trained protective service professionals for celebrities such as Michael Jackson, Paris Hilton, Jenna Bush, Chuck Liddell, General Colin Powell, Marie Osmond, and more.
We have also fulfilled security needs for dignitaries at public and private events nationwide including for the NFL, MLB, NHL, PGA, local events including the RFC, WCFL, celebrity performances, and other high-profile events including the 2012 Presidential election and 2012/2013 Republican National Conventions.
We are confident that as your vendor of choice for professional security services, you will benefit from our expertise and dedication in assisting you with all of your security services.
http://www.internationalep.com/